School News
IB Weekly Report(二二)
发布时间:2019-05-13
Grade 1
G1C1

回收再利用,看我们的作品多么棒!
Reducing,reusing and recycling. See how great our works are!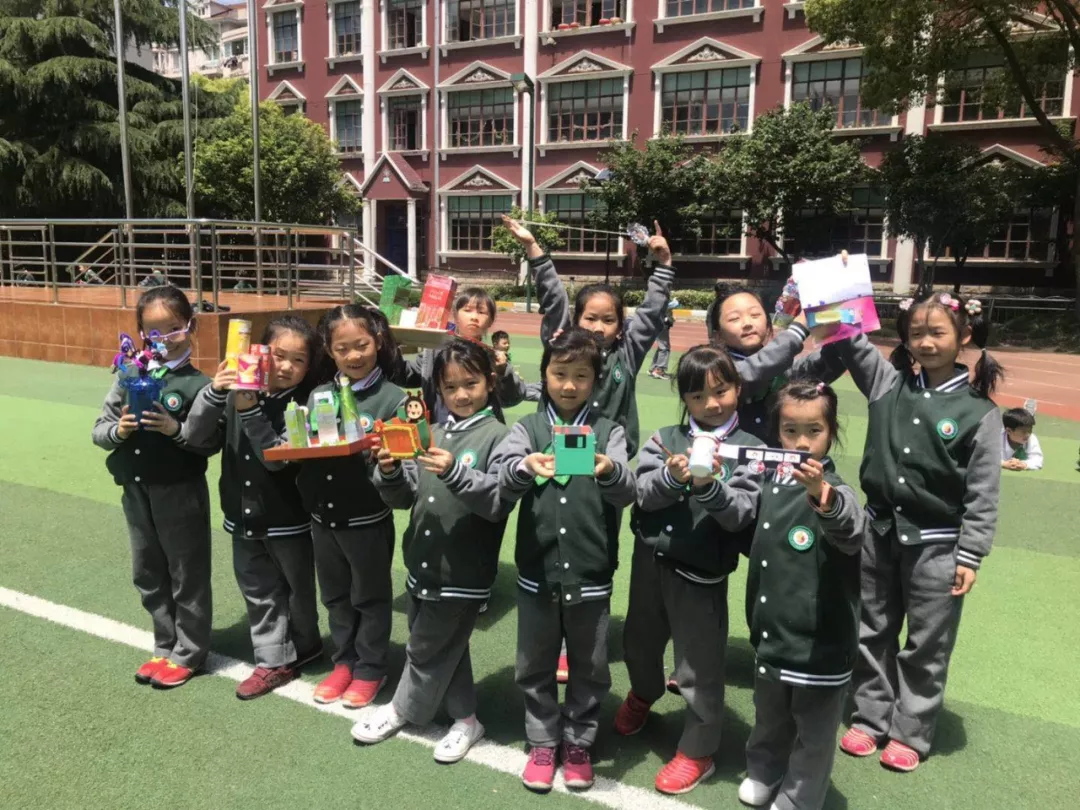 G1C2
大手牵小手,保护环境齐步走。
Protect the environment with actions.

G1C3

我们的小制作。
Our masterpiece.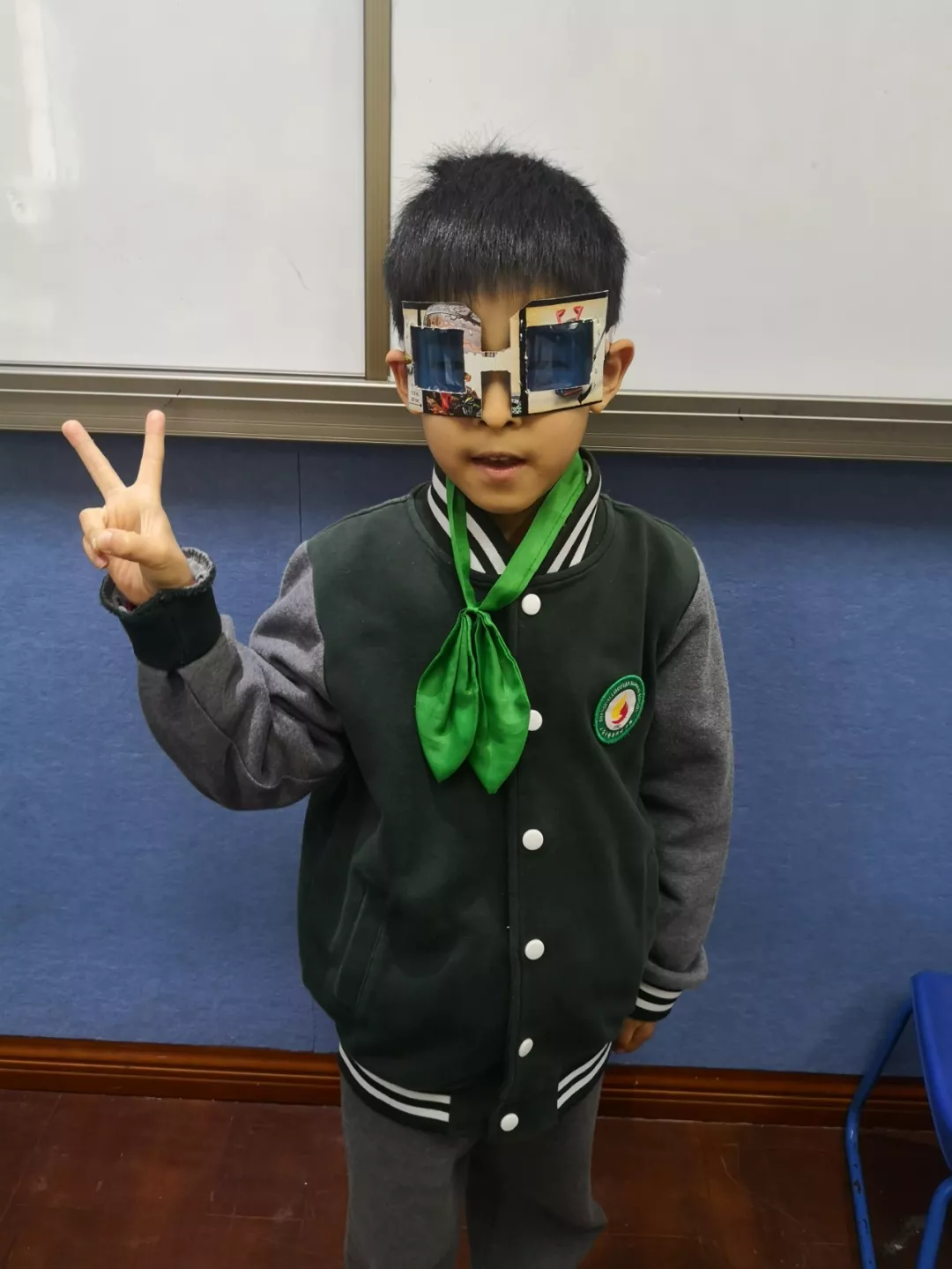 G1C4

小朋友们变废为宝,创意无限,棒极了!
The children turned waste into fancy works.How creative and great they are!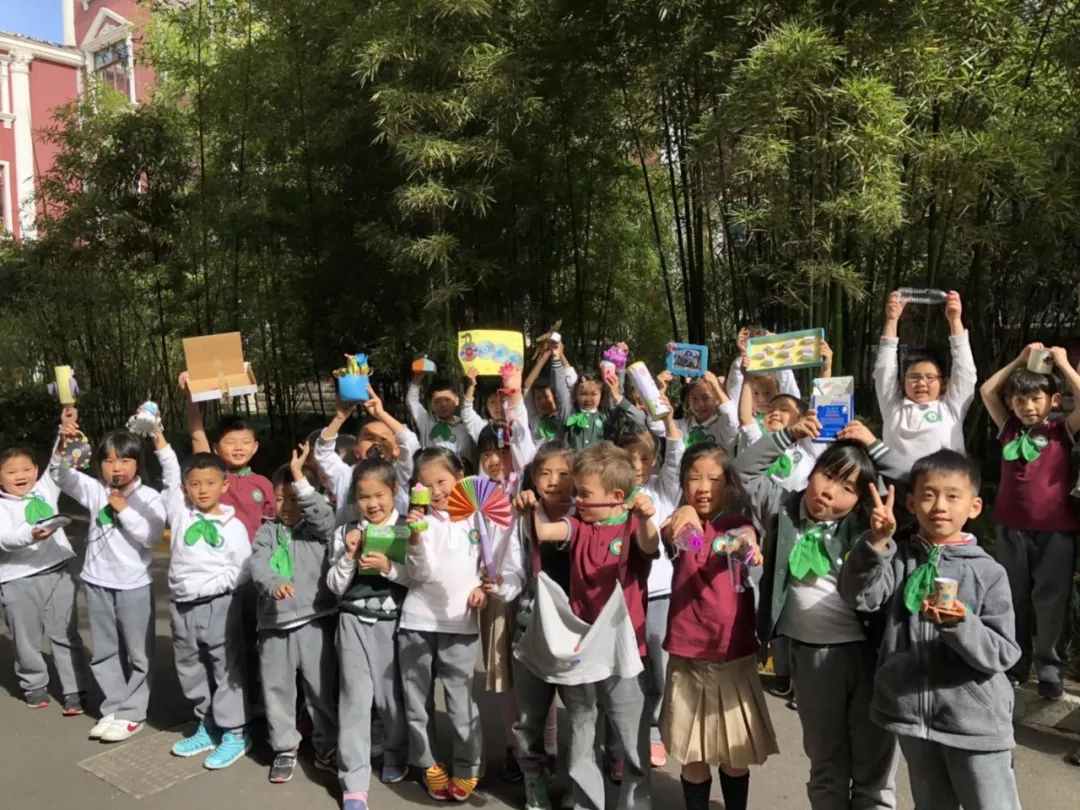 G1C5
我们正在评选自己喜欢的作品。
We are choosing our favourite handicrafts.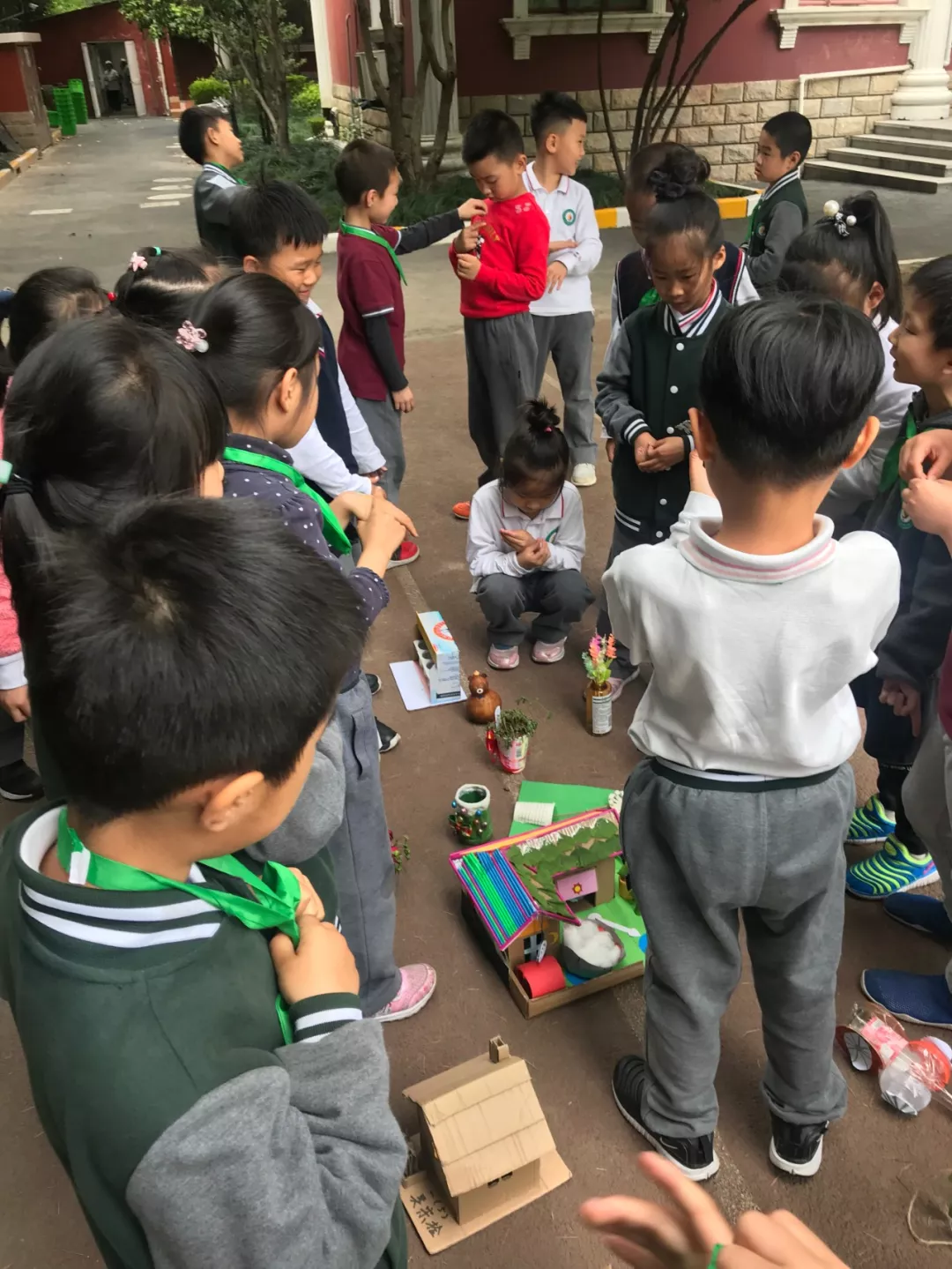 G1C6
丢弃的盒子,废旧的包装,各种不再需要的物品,在你们的巧手下华丽变身,一座美美的童话小镇诞生了!
What an amazing fairy town we are building!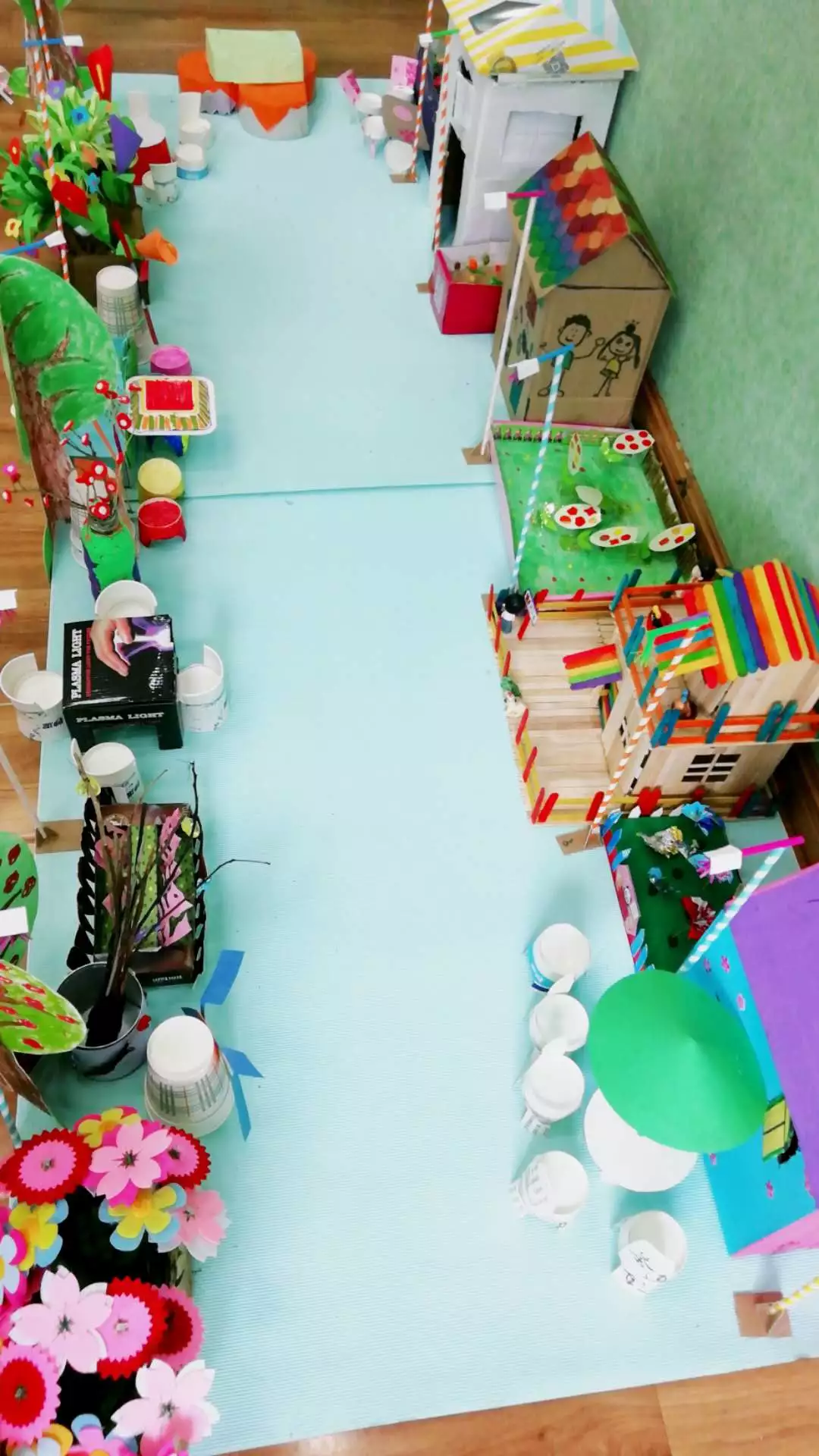 G1C7

和我的同伴一起探索创造!
Inquire with our partners.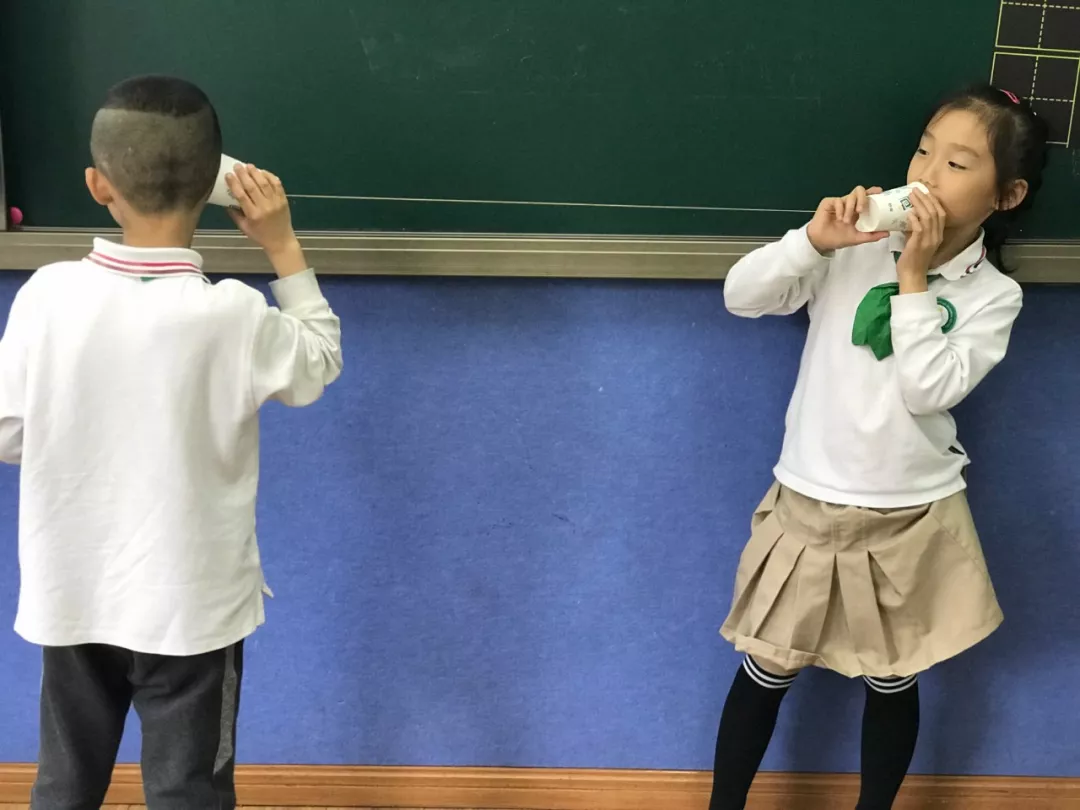 Grade 2
G2C1

孩子们对于垃圾分类有了很高的热情。
The children have a great passion for garbage sorting.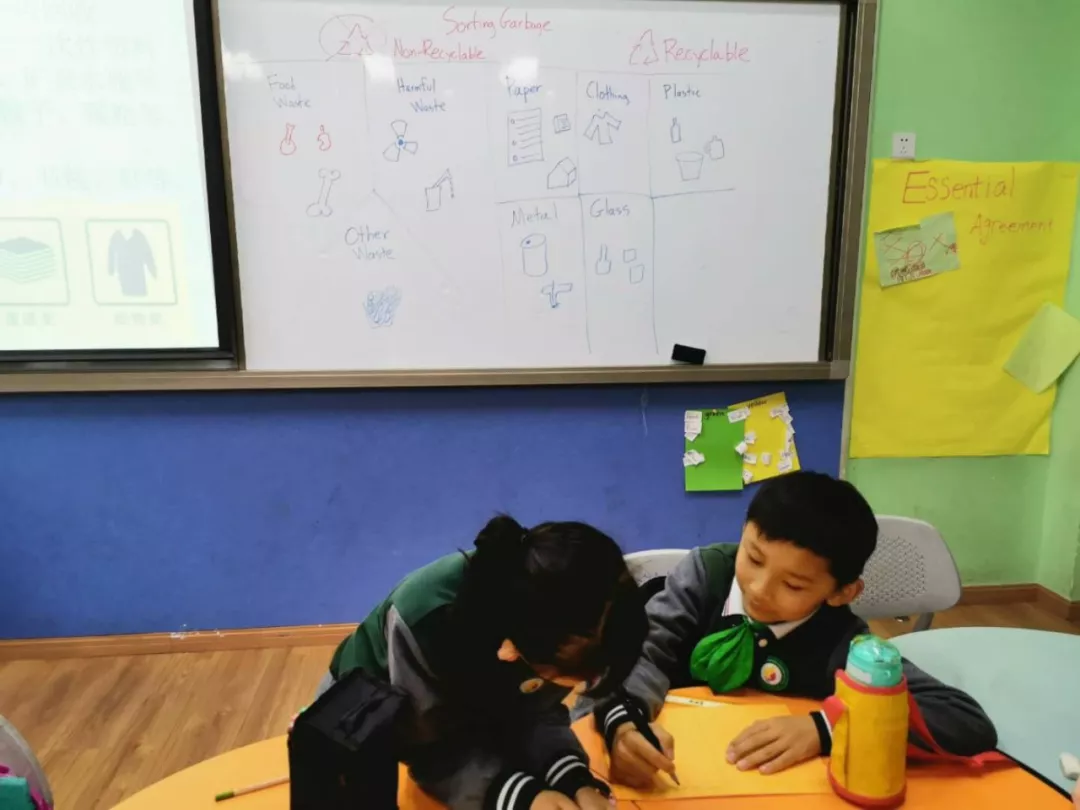 G2C2

本周我们继续深入探究垃圾分类,并为保护地球做一些力所能及的事情:我们把每个月的第一个周一定为"物品交换日",换到心仪的产品都兴奋不已!
This week we continue to delve deeper into garbage sorting and do what we can to help save the planet: we set the first Monday of each month as a swap day, and we're excited to get to our favorite products.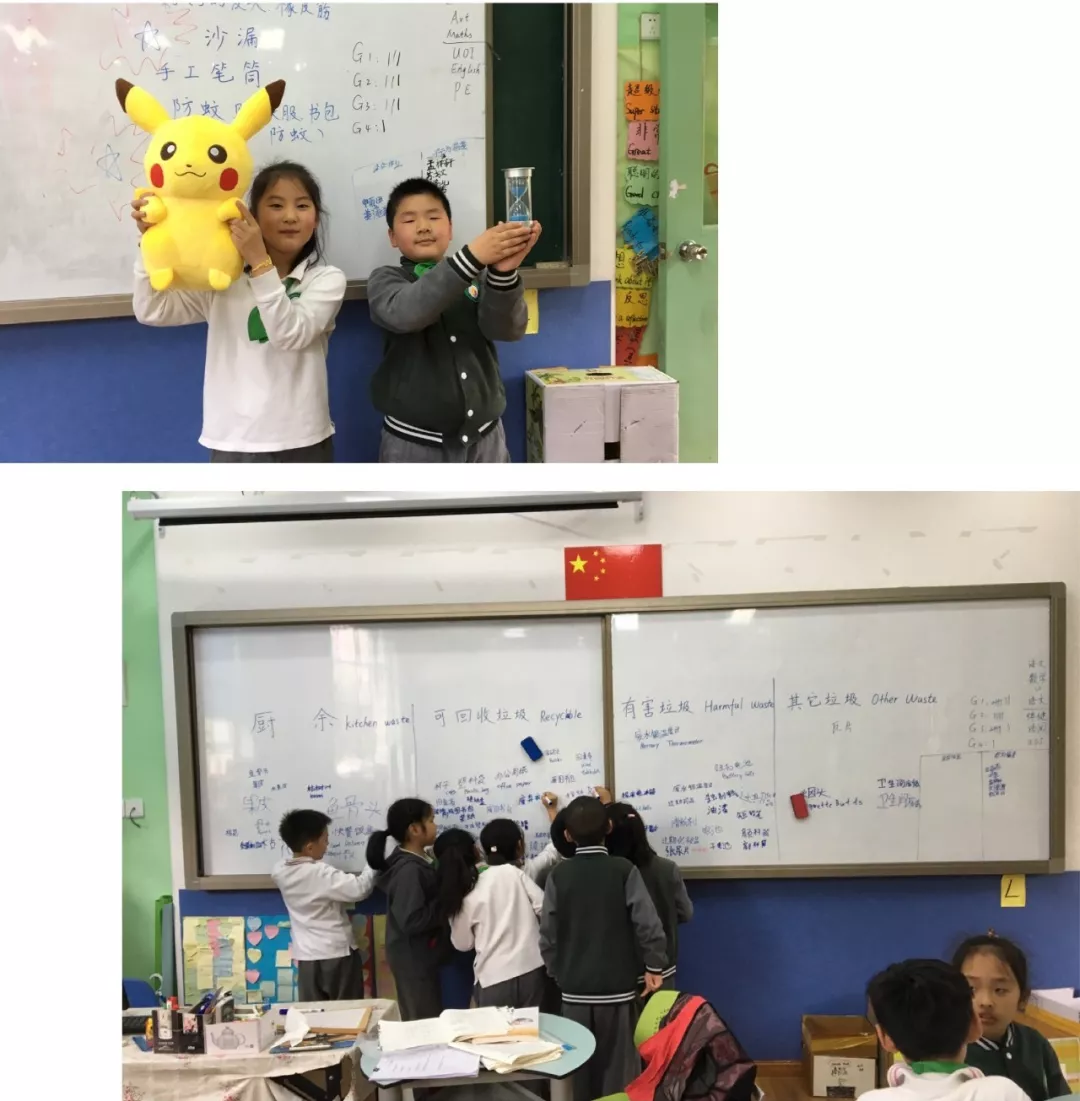 G2C5

我们正在问卷调查—垃圾分类与回收。
We are doing Recycling and Garbage SortingSurvey.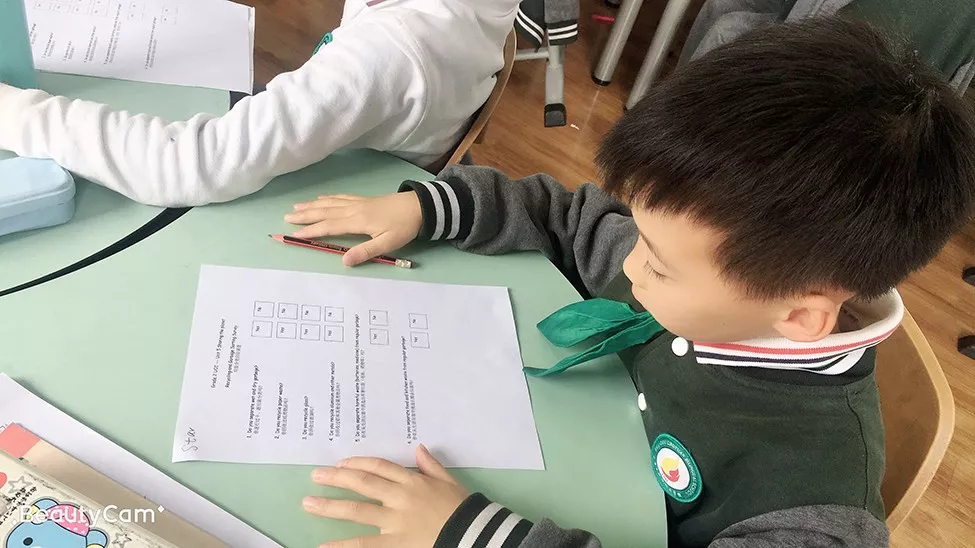 G2C6

本周我们了解了垃圾分类并且开始筹划我们的小小宣传片,一起期待我们的演出吧。
This week, we learned about sorting garbageand began to prepare our role play. We look forward to our performance nextweek.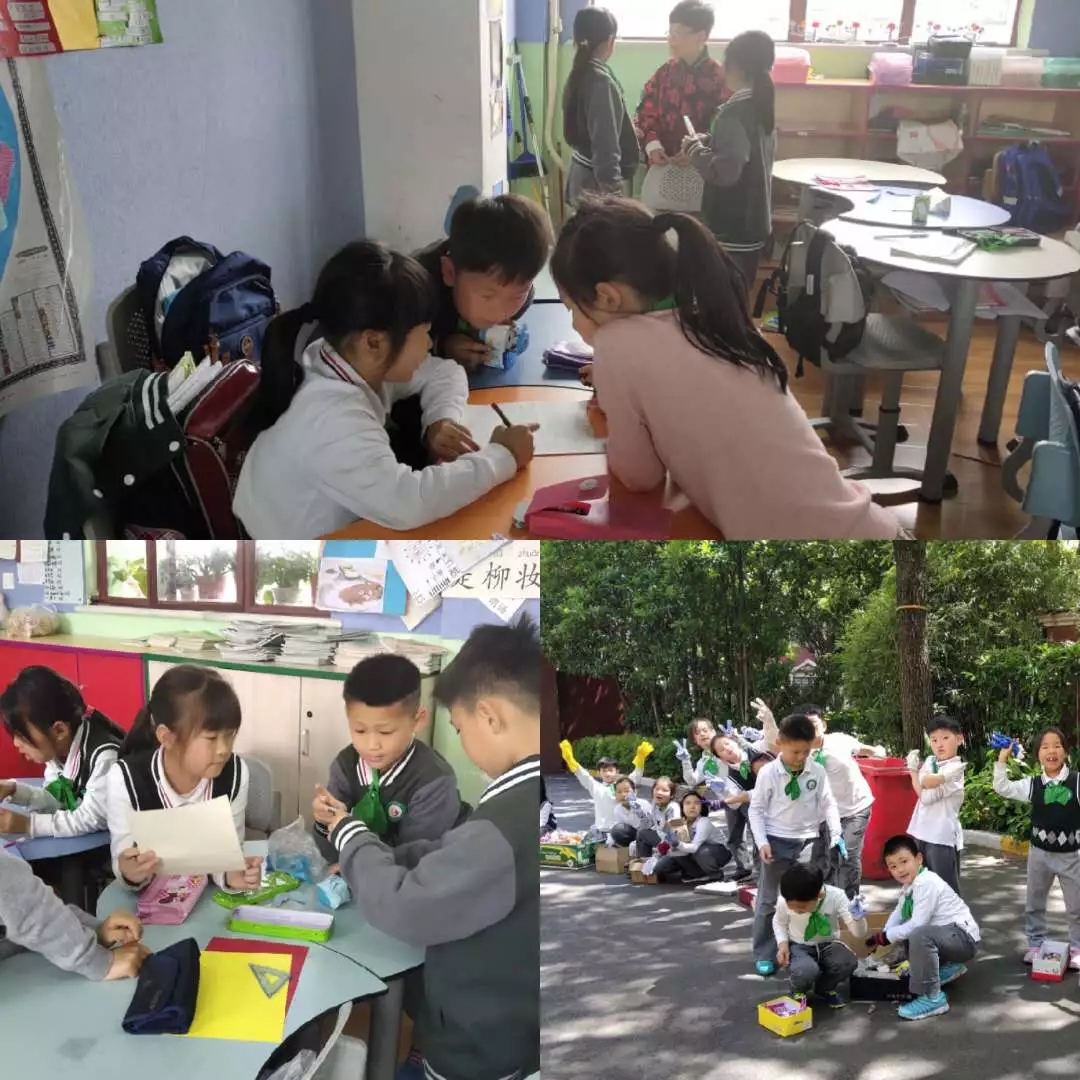 Grade 3
熟悉了不同地域的探险装备后,学生们不仅认识了种类繁多的外部装备,而且还了解了不少基本生存技能。外部装备一应俱全,我们还需要内部装备,什么是探险的内部装备呢?让我们看看学生们的海报吧!
Familiar with the exploration equipment in different areas, students not only know a variety of external equipment, but also understand a lot of basic survival skills. External equipment is available. We also need internal equipment. What is the internal equipment for exploration? Let's look at the students' posters.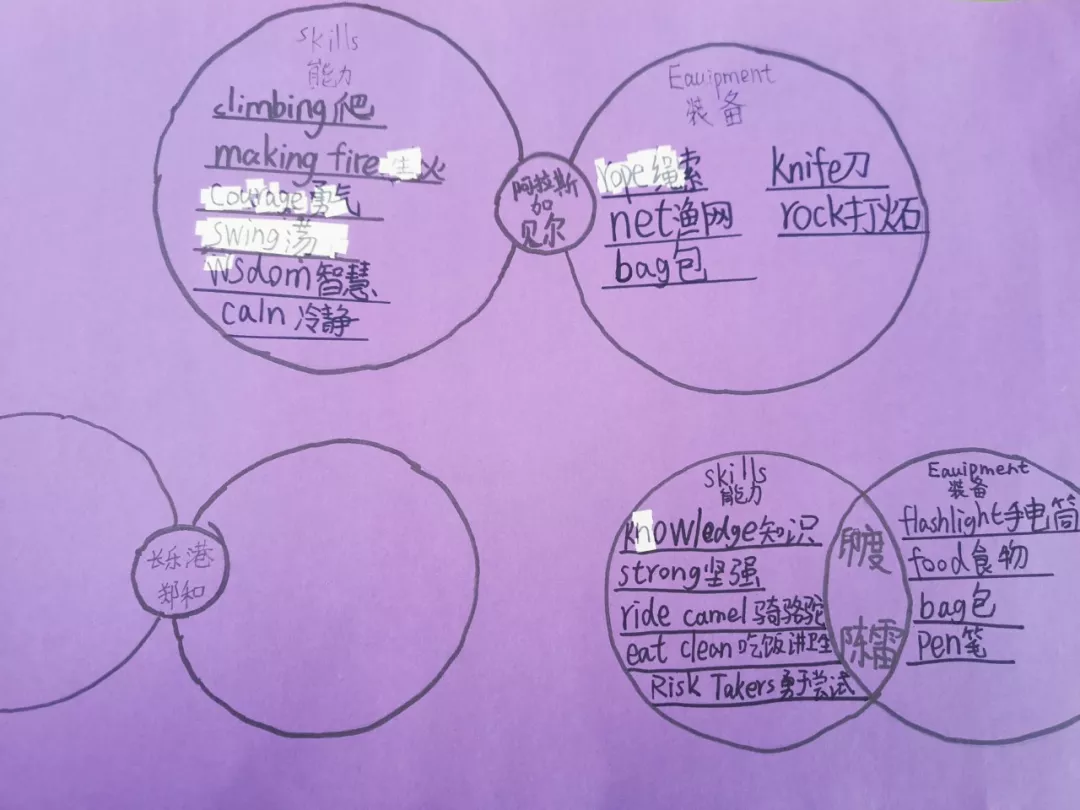 没有攀岩,我们可以攀爬!攀岩需要技能,攀爬需要规则。每一步都要小心翼翼,不然就会被淘汰。
We can crawl without rock climbing. Rock climbing requires skills and crawling requires rules. Be careful at every step, or you will be eliminated.

Grade 4
本周我们主要探究作为消费者和生产者应该承担的责任。通过小组列举在日常生活消费过程中遇见的问题,然后分析如何去解决这种问题。例如:一个小组汇报说她的爸爸在购买白酒时发现很多白酒里兑了水,小组内激烈讨论遇到这种假冒伪劣产品,我们不能纵容,要立马拨打12315进行举报,这时我们作为消费者所要承担的责任。
This week we will focus on the responsibilities of consumers and producers. Through the group lists the problems encountered in the process of daily consumption, and then analyzes how to solve this problem. For example, a group reported that her father found a lot of liquor mixed with water when buying liquor. There was a heated discussion in the group about the counterfeit and inferior products. We could not tolerate it. We should call 12315 to report immediately. At this time, we as consumers should bear the responsibility.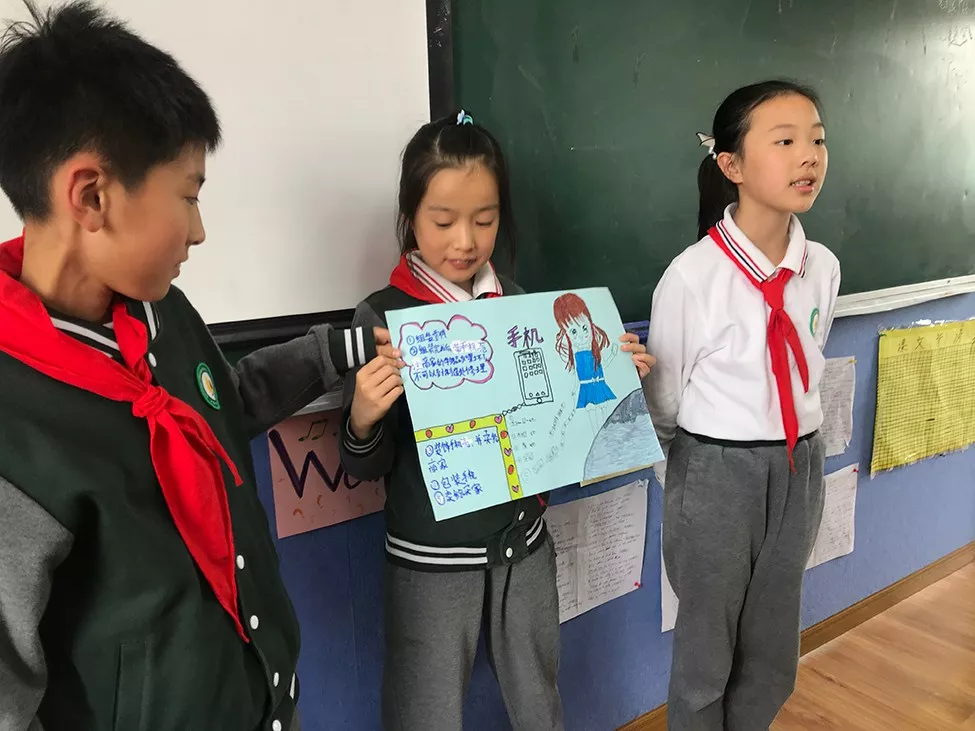 News information
Contact Us >>